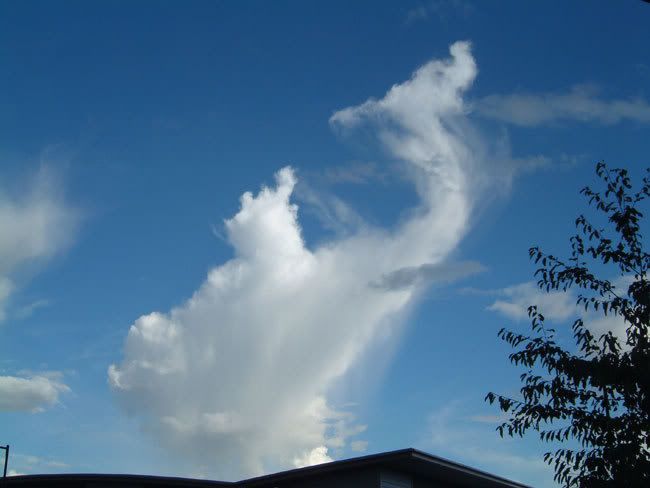 Hey Peeps,
Another contest has arrived...
This one is something alittle different.. something totally random.
What i want you to do... is get inspired..
Look up into the sky, and stare at the clouds... or google some picatures of clouds..and stare at them until u start seeing things. And try to design the thing you see in the cloud.
It might be a dragons head, it might be a bunny rabbit.. what ever it is...take the fuzzy cloudyness out of it.. and make it into what ever u think u see!
Post the pic of clouds that u use... if u see something outside.. take a photo of it.
And it doesnt really have to be clouds, can also be something else... like maybe some weird pattern on the floor that u see some kind of animal in.
What ever it is.. really try to create what u think u see.
You can take the picature into photoshop and use the cloud as a base.. and start drawing around it. Copy paste.. w/e ;D make something really cool.
It would be cool if u try stick to creatures..but its not a must.
Deadline is 25 July